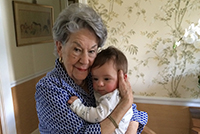 Bette Lathrop is pictured with her first great-grandchild, Hayes.
When Bette Lathrop named Washington and Lee as one of the beneficiaries of her charitable remainder trust, bridges were on her mind, and one in particular. Her father was a bridge builder and his company, the Luten Bridge Company, built the footbridge connecting W&L's main campus with the athletics fields, then later the Law School and much more. He managed the project from beginning to end, unknowingly starting a family legacy. Lathrop's son, Scott Rayson, graduated from W&L Law in 1981, and her grandson, Logan Young, earned a degree in history and in German in 2004. "W&L vectored into her plan in three different ways," Rayson said. "She had a unique bond with her father, and she was always keenly interested in my education and in her grandchildren's education."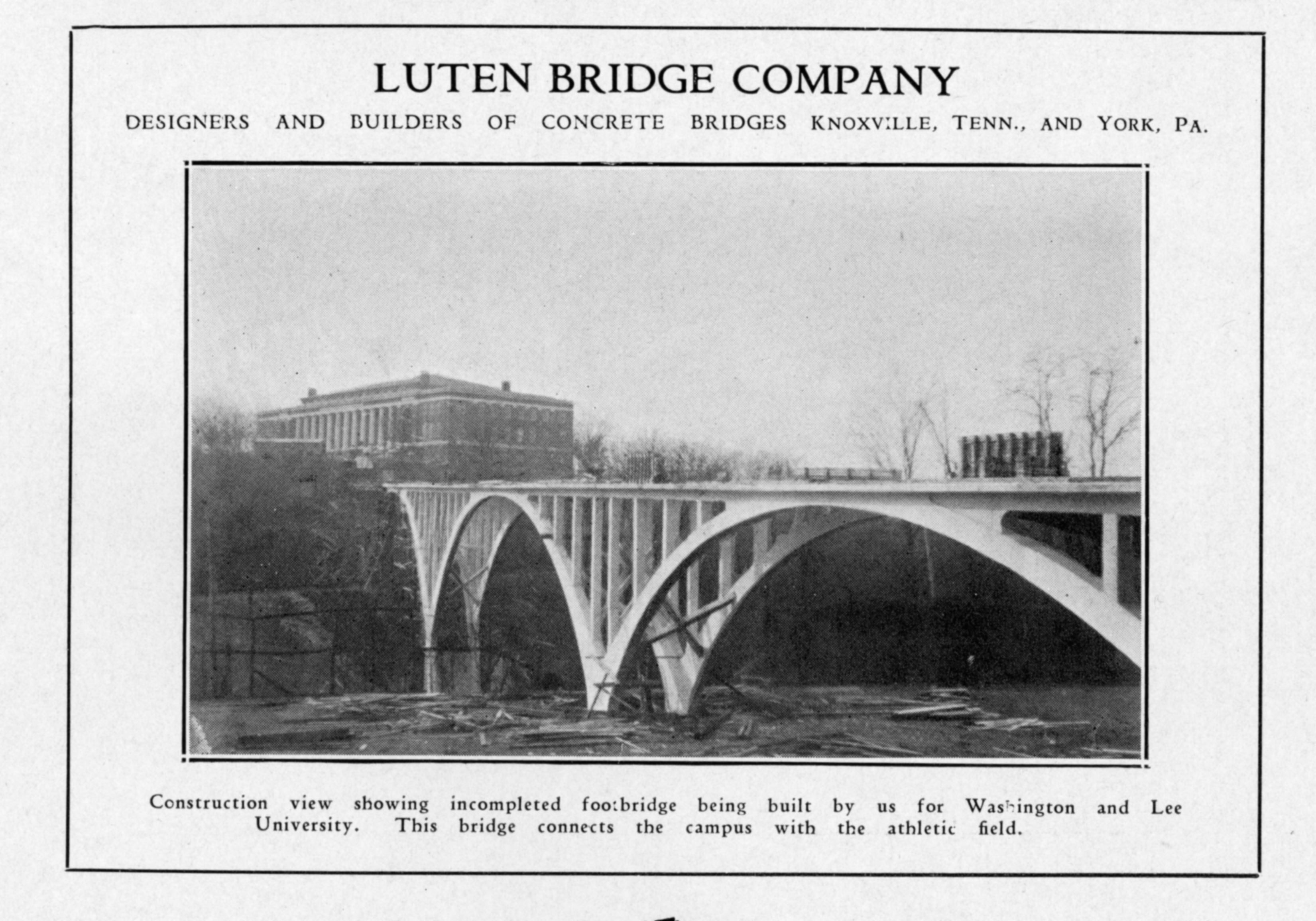 Lathrop passed away in 2019, and her generous gift supported both the Law School and the undergraduate college in honor of her father, her son and her grandson. "The bridge has a lot of metaphors; yes, it connects the College and the Law School, but it also bridges the past with the future," Young observed. "There's a lot of change underway, and if my grandmother's gift can help people from diverse backgrounds gain an education there, I think that would be a wonderful use of her gift," he said.
Rayson remembers his mother's indefatigable energy, as well as her talent as an artist and an architect (albeit an unlicensed architect). "She inherited my grandfather's innate understanding of spatial relationships and the artistic abilities of my grandmother's family, then added her own remarkable sense of style to the mix," he said. She drew the plans down to the last detail for several houses and for remodeling dozens more, and according to Rayson, she finished her last set of plans the day before she died at the age of 95. Young recalled her focus on family: "I couldn't have asked for a better grandmother."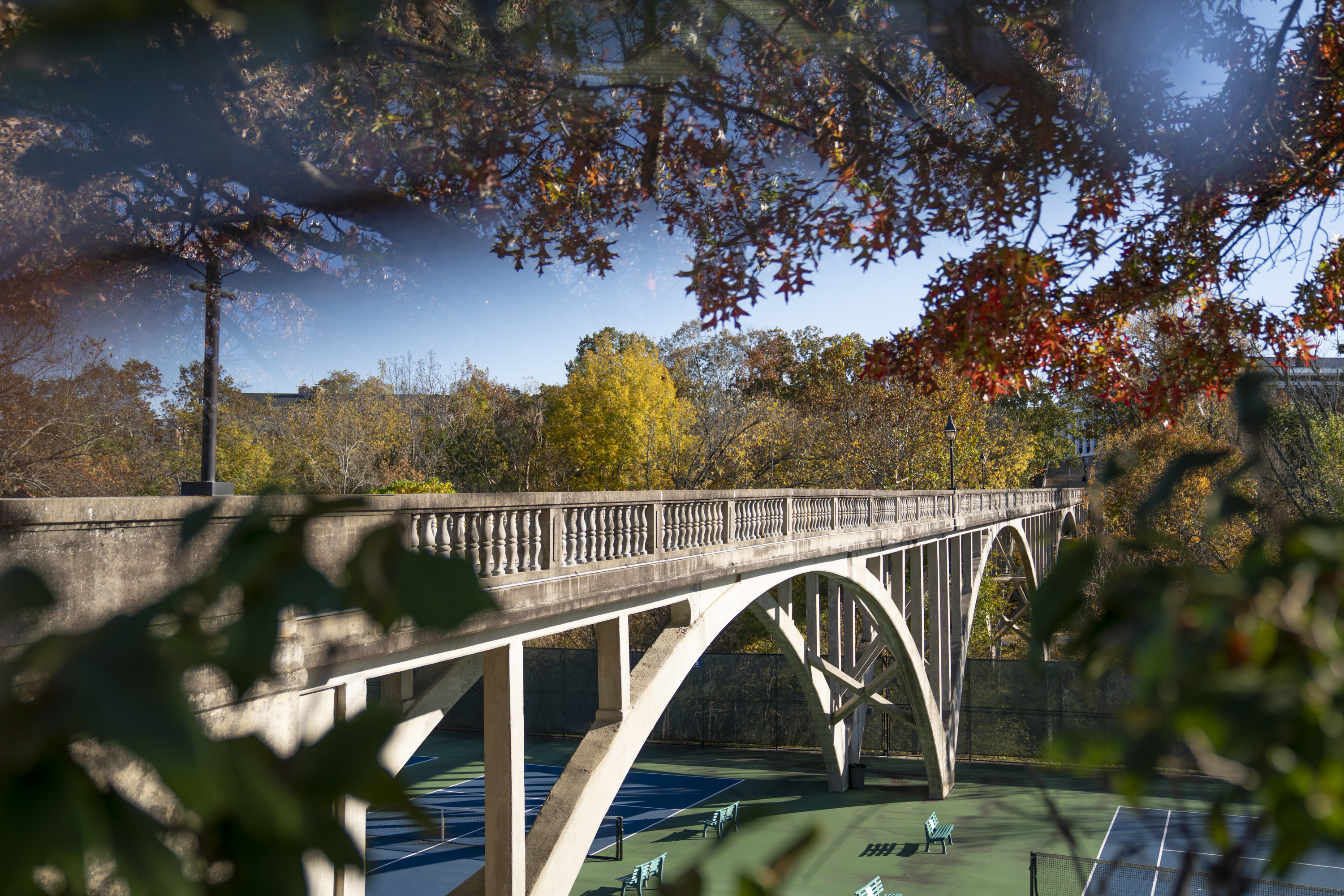 Rayson practices law at Waller Lansden Dortch & Davis in Nashville, specializing in mergers, acquisitions and other transactional work, much of which is in health care. He shared that hours before he left for his first semester at W&L, his grandmother (Lathrop's mother) gave him a framed copy of "The Bridge Builder," a poem by Will Allen Dromgoole. The poem tells the tale of an old man who, having crossed a "chasm deep and wide" at the end of long journey, builds a bridge back across to the other side. When asked why, he said "a fair haired youth might cross this way …. I am building this bridge for him." "I kept it on my desk the whole time I was there and still have it," Rayson said. The man in the poem looks to the future much like Lathrop did with her gift to W&L.
Young, a senior project manager for Kenco Group in Chattanooga, knows that his and Rayson's education and the experiences they had at Washington and Lee were a key part of his grandmother's gift. "I had so many happy memories crossing the footbridge with friends, and I often thought of my family — it was like having a family member there with me," he said.